Glass Magazine News June 2010
Breaking Glass
The Prada store at 3 Corso Venezia is taking customisation to the next level. As well as the Made to Measure service (as reported on previously by glass) which allows customers to choose the fabric, design and detailing to create their perfect shirt, the Italian brand has another trick up its perfectly tailored sleeve - the Prada Made in Japan denim, available exclusively in the store this month.
The denim, crafted by Japanese artisans, is available in four fabrics and seven different washes. Every detail of the hand-dyed fabric is thoroughly monitored; from immersing the fibres 30 times in natural indigo pigment to the specific wash of the trousers, the overall aim is to reproduce the most authentic 'Äėreal wear'Äô look possible. The completed garments will be customised in such a way as to be absolutely unique to their owner 'Äď hand-painted Kanji characters and symbols will be printed the lining, as well as a printed history of the trousers'Äô manufacture.
And it seems Prada is in the mood for innovative ideas - for the first time, the label will live-stream the Mens A/W 10 show on the website at 6pm (5pm UK time) this Sunday 17th January.
Images courtesy of Prada.
post a comment
Glass Magazine RSS
Subscribe to News RSS
amahrose
I am a London based arts writer and news editor of Glass Magazine online.
Annie F
Fashion writer for Glass, obsession with shoes and bags.
Ben
Music Editor for Glass with a keen ear for a ridiculous genre title. Lasting favourites: Donk, horrorcore, hypnagogic pop.
Benjamin Lovegrove
The Ubiquitous Mister Lovegrove and his pigeon-toed stumbles through the arcane
Benji Taylor
Benji's mythical musings on culture are the eventuality of an anomaly inherent in the programming of the matrix...
Calvin Baillie
Glass Fashion Features Editor, and a walking trend barometer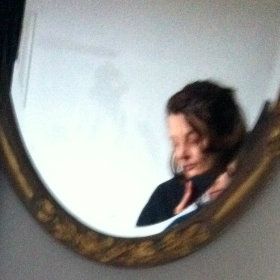 Caroline
I am editor in chief of Glass online. Logophiliac
Caroline F Ward
Likes boats, cameras, satire, Discworld novels, hammocks and occasionally cooking equipment. She dislikes communists, shower curtains, songs by Queen and badly made caipirinhas. The 'Äėf'Äô stands for fabulous.
Chamesa
Occasional music blogger for Glass. Loves Batman, RATM, Space Odyssey, Led Zeppelin, and German Sausages.
Contessa852
Hong Kong Culture and Lifestyle Correspondent for Glass
via London - New York - New Orleans
CP
An architect of many things.
cristina
Intello, into contemporary art & theory.
Diana
Loves exploring all forms of aesthetic and sensory experience: art, theatre, literature, electronic music and food (especially apples and dark chocolate)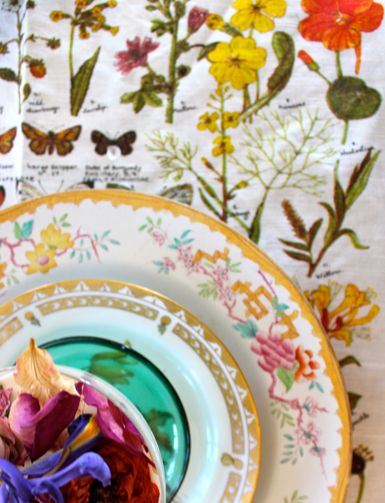 Elisabeth K
Passionately ambivalent - a minimalist easily charmed by all things richly textured, colourful and contrasting.
Emilie
I am the editor of the Space section. I love all things Architecture, all things design, Michael Johnson and rum. When I grow up, I will buy my own house and make it pretty
Erika
London based writer. In love with David Lynch and all things thrilling.
Faith
I'm a London-based fashion student and a Glass online intern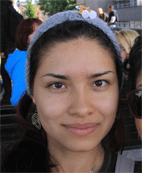 Gabriela
I love exploring the streets of London, whilst listening to Latin music, wearing indigenous gems and eating Chinese food. Books are the catalysts of my dreams
Genna
I'm the Asia Editor of Glass Online. Apart from fashion, I love to surf & seek adventure!
Giulia
Italian fashion stylist who doesn't know whether Venice is sinking or not...
Harry
I'm the Webmaster for Glass and don't blog very often as most people don't want to read about HTML & javascript.
Helen Chau
The fashion and food blogger who likes red lips and anything with raisins in it.
hisskiss
I'm one of Glass' music writers and I live in the '80s...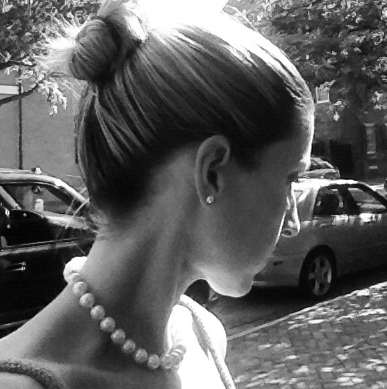 Jessica Quillin
Glass online fashion editor. Former academic turned fashion writer and strategist

Jo
Writer who loves film, fantasy, travel and culture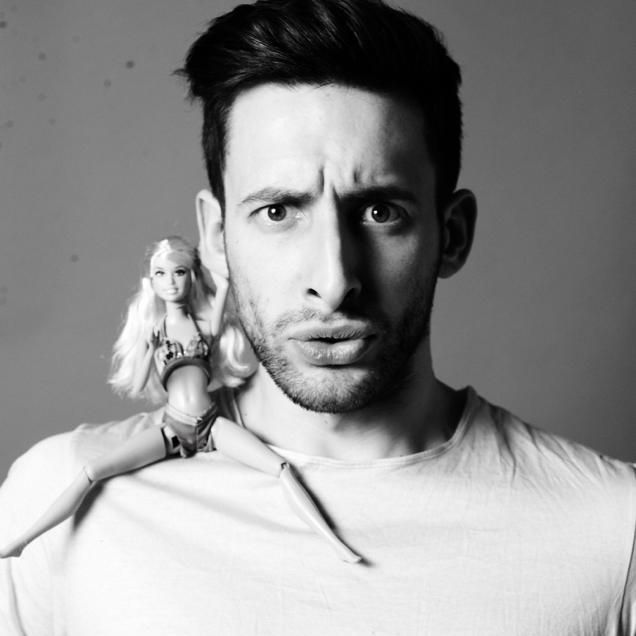 Joseph Kocharian
British fashion writer and stylist for Glass based inLondon. You will always find me by the snacks table at fashion parties ...
Kaytee
I'm the Glass Social Media Editor. I am a lover of shoes, art and anything else I can't afford. Naturally, I hate sales.
Kristiane
Glass fashion blogger who loves the haute mode
Kuljit
I am a Glass Social Media Editor. Inspired by mouth-watering examples of Art Nouveau, fashion, advertising and all things creative
Lauren
Glass Social Media Editor. There are two things I love; design and music. I'll most likely be blogging about them with my third love curled up in the corner, a cat.
Lillian He
Glass features writer, blogger and girl about town. London | Shanghai | San Francisco 'úą @pictures0flily
Lucienne Leung
Hong Kong Managing Editor of Glass - an architect in the making turned fashion editor
Maddie
A writer, journalist, and explorer currently based on the tropical-metropolitan paradise Hong Kong Island. I love dusty old novels, being underwater, CocaCola, and animals.
Maria McKenzie
I'm Maria. Typically based in London but I often escape to Barcelona. I enjoy fashion, travel and I have a weakness for all things Matthew Williamson.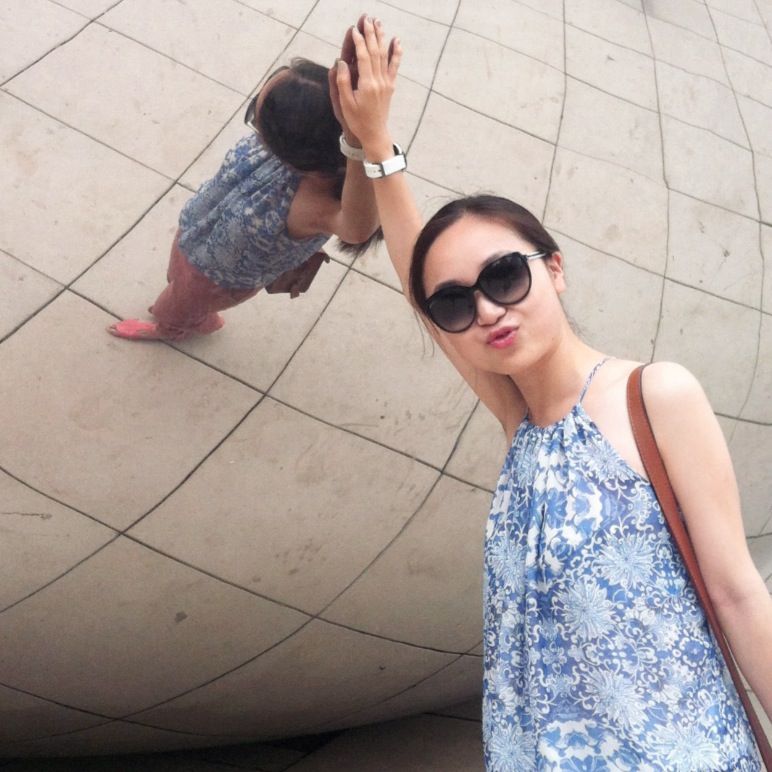 Michelle
Michelle Shi, lover of art, nature, vintage stuff, and travel. Fashion writer and social media editor for Glass
Mio
Glass blogger covering art and culture from Tokyo.
MLVH
I'm a contributing fashion editor of Glass online - I love Haider Ackermann, Rue De Mail, Ann Demeulemeester ...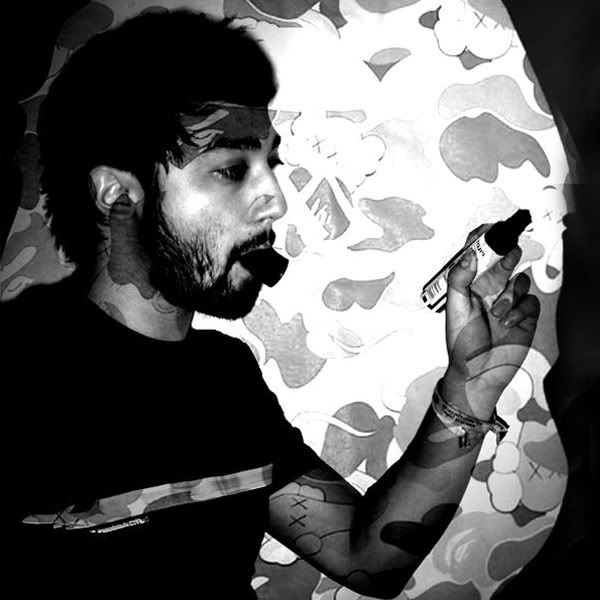 Monkey
I'm Ben, the Art Director of Glass Magazine's print edition. I love grids, art and electronic beats.
Nicola
I am Editor in Chief of Glass Magazine's Print Edition. I love everything fashion, literature and culture - check out my insider tips!
patrick
I'm Patrick Mouelle the Glass Events Manager - apart from fashion I love art, music, philosophy and travelling
Peter Yeoh
New York and Tokyo editor of Glass magazine; writes mostly about contemporary art and culture, and a lot about photography and Japan-related stuff.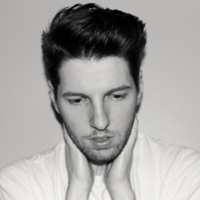 Pierre
Inhales music, fashion and travelling with eyes bright and open. Eager to get more out of it
Rebecca Stevens
Freelance Fashion Journalist writing for Glass Online&The Huffington Post UK. Currently hold the position of Catwalk Assistant at WGSN
RebeccaHawkes
I'm part of the Glass editorial design team and I keen eye on graphics & photography
Renata
I am mad about travel, photography, sreet art and I love cooking.
Renyi
I read literature, and write on architecture.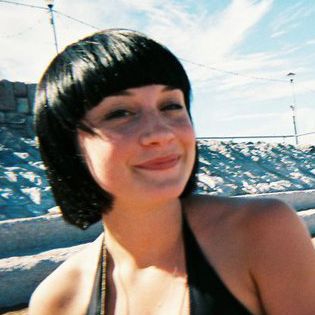 Roberta
Freelance style and beauty writer, contributor to Glass Online and lover of borderline hilarious outfits
Rose
I'm a freelance writer and I'm blogging for Glass whenever I can. My passion is fashion and arts and my biggest weakness are all kinds of handbags.
Roxy
Writer of all sorts for Glass Online: loves music, art, fashion, eating and peace-ing in photos.
Ruthie Holloway
I'm a Contributing Travel Editor at theglassmagazine.com and I love Marmite. Really can't stand peanut butter though.
Sam
I write about music, and sometimes other things, for Glass Online. I like stationery, mellow electro and sour cocktails.
Sarah Fox
I'm a Glass online fashion blogger and I'm a fan of Yohji, Dries & Gareth
Shaun
Blogging is a new way of life, interning is a new way of working, online is a new way of thinking.
Sophie Smith
Blogger of style, screen and sound. My alter ego is Citizen Smith. Mark Kermode is my God!
Stephanie
Keep Exploring new things and you'll find each day full of excitement, instead of mere repetition of the past.
Sunita
Lover of travel, Prosecco, and all things nice, I study magazine publishing in London and write for Glass Magazine.
Syma
I'm a Glass online art blogger and I scour the world for the latest art scoops!
Tara Wheeler
Glass features writer for online and print. Lover of tea, good words and rollmop
Tom
Culture maven, tech head and caffeine fiend who leads sorties from his garret in west London
Vera
Devoted café-goer/ fashion designer, whom enjoys relishing in the whims of the Art World
Victoria
I am the online editorial assistant. I live for art, music and film. I scour the world for the latest news in these genres.
Viola Levy
Contributing Beauty Editor of Glass Online. Lover of all things fragrance and lipstick-related.
Zoe
Londoner in New York, culture vulture, traveller and classic car enthusiast.