London Hidden Interiors is a thrill. The English Heritage book satiates a curiosity, instigates a hunt and strengthens a romance with London, my fair city.
I fancy a great deal of cities: Munich, my anchor. LA and Berlin, what raunchy playgrounds. Calgary, my perpetual white Christmas. Ah, and Paris, l'amour fou.
However, it is for London that I cross my heart. The reasons are endless but in its infiniteness I find it incredibly easy to lose sight of this city. That is until London gestures towards me offering subtle reminders.
It happened recently, during one of my more uninteresting routines, walking from the office to the bus stop.
My commute home starts with a swift exit from the office building followed by purposeful strides on River Thames'Äôs northern bank, past the Fishmongers'Äô Hall and past my sweaty gym until I'Äôm directly beneath London Bridge 'Äď an illustrious name often mistakenly given to neighbouring Tower Bridge. I hear the river slap against concrete slabs when I climb the secluded stairwell leading to the bridge'Äôs surface. There I'm greeted by the hustle of rush hour, a slew of City workers dashing every which way. Always in haste. Everyone seems desperate to escape the cold, wet and dreary for warm homes and cosy pubs.
Normally I charge on towards Liverpool Street station where, like clockwork, I hop on the bus, hop off bus and walk into my house. The end. But that evening, atop the northern side of London Bridge, an imposing structure interrupted my post-work drill. I stopped. Fellow Londoners glared and pushed past me.
The Fishmongers'Äô Hall had always stood there 'Äď since 1671 to be precise (though its older site had been destroyed during the Great Fire of London in 1666) 'Äď and on first encounter, its distinguished pillars and large windows had enthralled me. And as it is with several objects of desire, my eyes glazed over with each daily encounter.
That evening, the building on its own accord stole my attention. The Fish Hall's windows shone brightly; I've never seen its insides lit up for passersby to see. Ornate gold frames cradled grandeur paintings. Green iridescent walls boasted a rich tenor. The interior was made all the more vivid against a backdrop of winter's dark night. While I yearned to know more of its prosperous history, I was perfectly happy to study its extravagance a bit longer. It was a moment of serenity amidst the hectic city buzz.
I learned later it was the Banquet Room that had me transfixed. A quick internet search led to a wealth of British history related to one fine building. As entertaining as it was to regard it online, I treasured being able to physically see its interior, if only from across the street; a secret moment no one else but the building and I seemed privy to.
I'm afraid I can be terribly sentimental.
To say that I experienced a similar 'Fish Hall' spell with London Hidden Interiors would be… hypersentimental. Nonetheless, over 400 glossy pages provide a fascinating expedition of London's select buildings and its inner core, some of which are closed to the public. The book divulges what lies inside famed prestigious icons, infamous structures and lesser-known frames. There are pubs, hotels, libraries and even a prison. The photo spreads are revealing and brilliantly shot while its accompanying commentary is detailed and compelling.
Flipping through London Hidden Interiors is like strolling through your favourite locale, taking cursory glances through windows to see how the neighbours have fixed up their front rooms 'Äď except the book allows you to linger inside the house for much longer, scrutinising every fine detail as it pleases you. And, as it is in a gallery, you may choose to read notes explaining the history, context and materials used to create the masterpiece.
I have revisited my copy of the book for second and third (and more) helpings, discovering something new each time. It has become a daunting task choosing a favourite.
Do I consider my affections for libraries and appoint St. Paul'Äôs Cathedral Library 'Äď a mouthwatering chamber for any casual bibliophile?
But what about Drapers'Äô Hall, a Victorian livery hall whose 'Äúgrandiloquent suite of rooms'Ķmake Buckingham Palace seem homely'ÄĚ?
Or perhaps I favour something urban. Take Battersea Power Station, notorious for its silhouette and uncertain future. London Hidden Interiors savours its post-war Control rooms before the building (potentially) ceases to be.
No. I think it must be 18 Folgate Street 'Äď a building I had often passed by, utterly oblivious to the curiosities that are scattered within.
What of The Wolseley's handsome layout? Or Gordon's Wine Bar's intimate cellar? Both have fed and watered me in the past - dare I be biased?
Maybe I prefer the piece on the Old Operating Theater due to its medicinal (and mildly macabre) history. It's another of the book's few that I've had the pleasure of visiting years back, when I was still green to London-living. I had attended a creative writing workshop in the theatre. How wonderful it was to be served a dose of warm nostalgia (albeit, with a side of cringe) from a single image.
Or, could my favoured interior be the one that tops my to-do list? Like South London's Rivoli Ballroom?
The book showcases over 200 reasons why I've promised myself to London. Readers less-emotionally attached to London will undoubtedly find the book entertaining. It is the architectural history version of a bare-it-all photo spread and it's every bit as tantalising.
I am determined to breathe in more of London, likely using London Hidden Interiors to guide my quest. There are various locations open to the public, and London hosts open house days once a year for some of the book's more private selections.
Architecture, design and rich history surround me, whether I'm acquainted with it or not. I'm all the more enamoured when London brings it to my attention but just as ecstatic when literature about London spells it out for me.
London Hidden Interiors -- written by Phillip Davies and photographs by Derek Kendall -- is available here. Images are provided by Atlantic Publishing.
post a comment
Glass Magazine RSS
Subscribe to News RSS
amahrose
I am a London based arts writer and news editor of Glass Magazine online.
Annie F
Fashion writer for Glass, obsession with shoes and bags.
Ben
Music Editor for Glass with a keen ear for a ridiculous genre title. Lasting favourites: Donk, horrorcore, hypnagogic pop.
Benjamin Lovegrove
The Ubiquitous Mister Lovegrove and his pigeon-toed stumbles through the arcane
Benji Taylor
Benji's mythical musings on culture are the eventuality of an anomaly inherent in the programming of the matrix...
Calvin Baillie
Glass Fashion Features Editor, and a walking trend barometer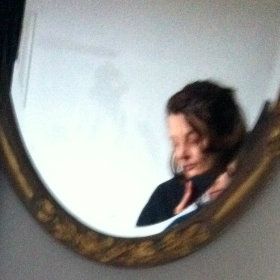 Caroline
I am editor in chief of Glass online. Logophiliac
Caroline F Ward
Likes boats, cameras, satire, Discworld novels, hammocks and occasionally cooking equipment. She dislikes communists, shower curtains, songs by Queen and badly made caipirinhas. The 'Äėf'Äô stands for fabulous.
Chamesa
Occasional music blogger for Glass. Loves Batman, RATM, Space Odyssey, Led Zeppelin, and German Sausages.
Contessa852
Hong Kong Culture and Lifestyle Correspondent for Glass
via London - New York - New Orleans
CP
An architect of many things.
cristina
Intello, into contemporary art & theory.
Diana
Loves exploring all forms of aesthetic and sensory experience: art, theatre, literature, electronic music and food (especially apples and dark chocolate)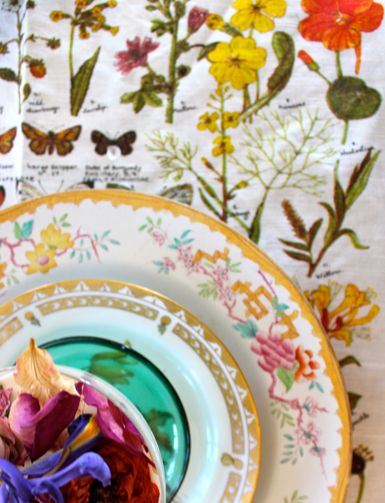 Elisabeth K
Passionately ambivalent - a minimalist easily charmed by all things richly textured, colourful and contrasting.
Emilie
I am the editor of the Space section. I love all things Architecture, all things design, Michael Johnson and rum. When I grow up, I will buy my own house and make it pretty
Erika
London based writer. In love with David Lynch and all things thrilling.
Faith
I'm a London-based fashion student and a Glass online intern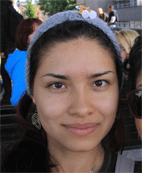 Gabriela
I love exploring the streets of London, whilst listening to Latin music, wearing indigenous gems and eating Chinese food. Books are the catalysts of my dreams
Genna
I'm the Asia Editor of Glass Online. Apart from fashion, I love to surf & seek adventure!
Giulia
Italian fashion stylist who doesn't know whether Venice is sinking or not...
Harry
I'm the Webmaster for Glass and don't blog very often as most people don't want to read about HTML & javascript.
Helen Chau
The fashion and food blogger who likes red lips and anything with raisins in it.
hisskiss
I'm one of Glass' music writers and I live in the '80s...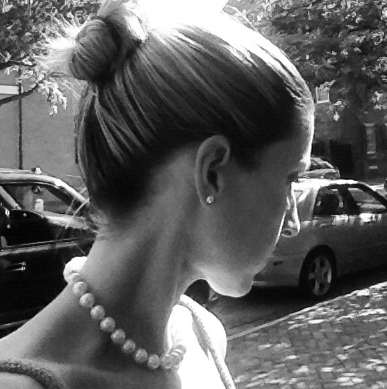 Jessica Quillin
Glass online fashion editor. Former academic turned fashion writer and strategist

Jo
Writer who loves film, fantasy, travel and culture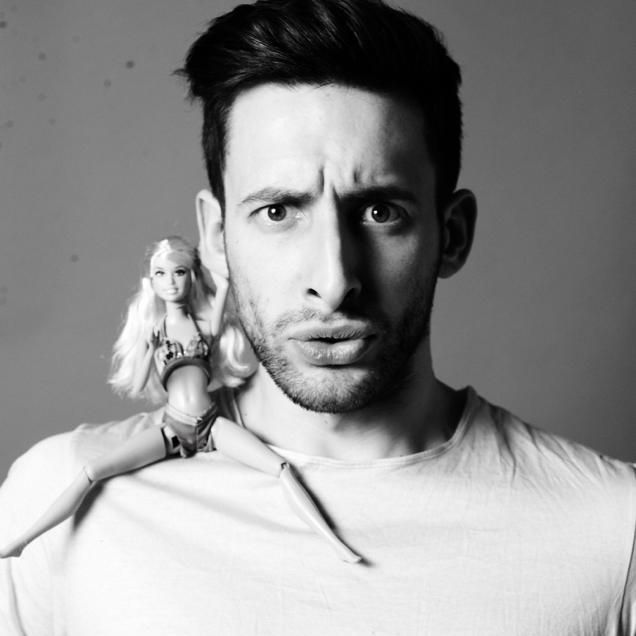 Joseph Kocharian
British fashion writer and stylist for Glass based inLondon. You will always find me by the snacks table at fashion parties ...
Kaytee
I'm the Glass Social Media Editor. I am a lover of shoes, art and anything else I can't afford. Naturally, I hate sales.
Kristiane
Glass fashion blogger who loves the haute mode
Kuljit
I am a Glass Social Media Editor. Inspired by mouth-watering examples of Art Nouveau, fashion, advertising and all things creative
Lauren
Glass Social Media Editor. There are two things I love; design and music. I'll most likely be blogging about them with my third love curled up in the corner, a cat.
Lillian He
Glass features writer, blogger and girl about town. London | Shanghai | San Francisco 'úą @pictures0flily
Lucienne Leung
Hong Kong Managing Editor of Glass - an architect in the making turned fashion editor
Maddie
A writer, journalist, and explorer currently based on the tropical-metropolitan paradise Hong Kong Island. I love dusty old novels, being underwater, CocaCola, and animals.
Maria McKenzie
I'm Maria. Typically based in London but I often escape to Barcelona. I enjoy fashion, travel and I have a weakness for all things Matthew Williamson.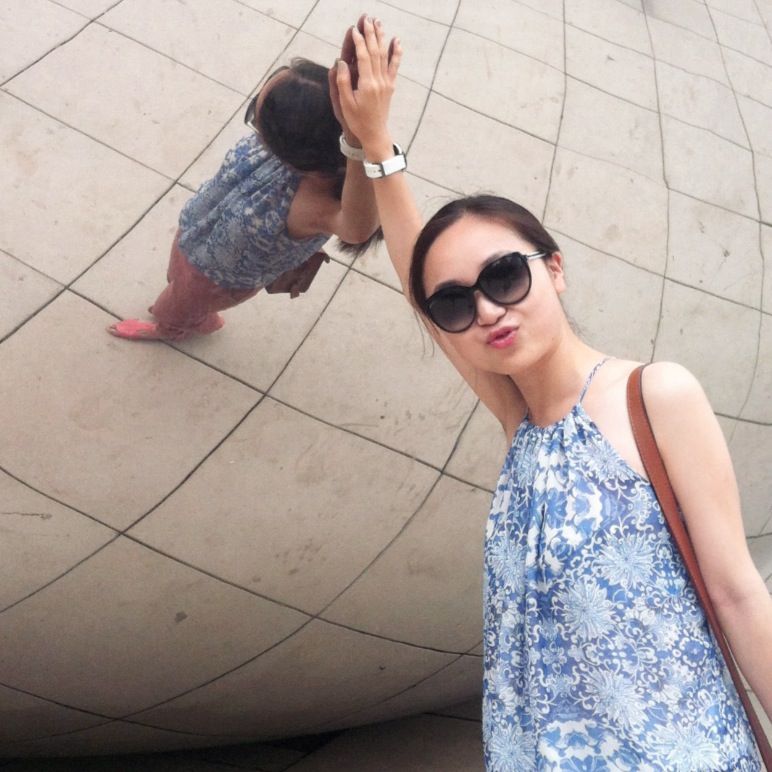 Michelle
Michelle Shi, lover of art, nature, vintage stuff, and travel. Fashion writer and social media editor for Glass
Mio
Glass blogger covering art and culture from Tokyo.
MLVH
I'm a contributing fashion editor of Glass online - I love Haider Ackermann, Rue De Mail, Ann Demeulemeester ...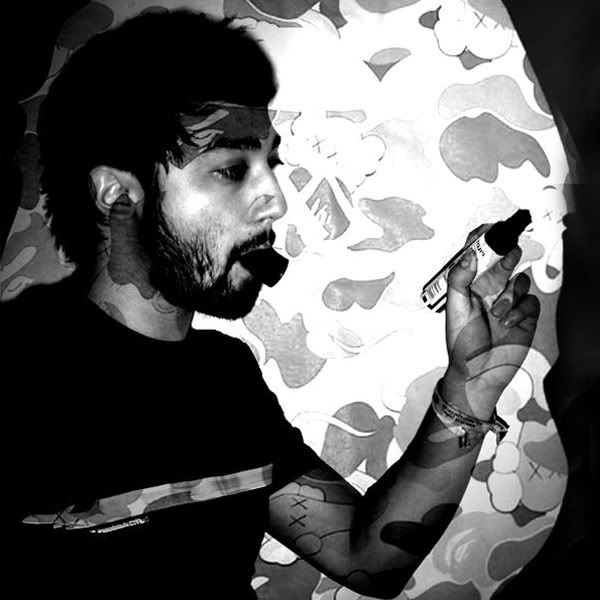 Monkey
I'm Ben, the Art Director of Glass Magazine's print edition. I love grids, art and electronic beats.
Nicola
I am Editor in Chief of Glass Magazine's Print Edition. I love everything fashion, literature and culture - check out my insider tips!
patrick
I'm Patrick Mouelle the Glass Events Manager - apart from fashion I love art, music, philosophy and travelling
Peter Yeoh
New York and Tokyo editor of Glass magazine; writes mostly about contemporary art and culture, and a lot about photography and Japan-related stuff.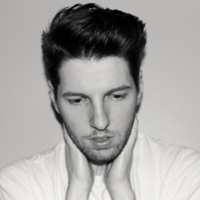 Pierre
Inhales music, fashion and travelling with eyes bright and open. Eager to get more out of it
Rebecca Stevens
Freelance Fashion Journalist writing for Glass Online&The Huffington Post UK. Currently hold the position of Catwalk Assistant at WGSN
RebeccaHawkes
I'm part of the Glass editorial design team and I keen eye on graphics & photography
Renata
I am mad about travel, photography, sreet art and I love cooking.
Renyi
I read literature, and write on architecture.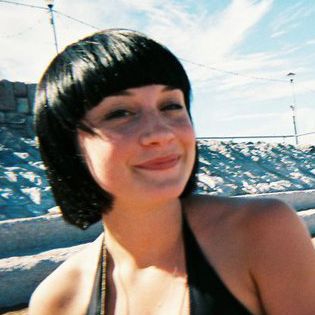 Roberta
Freelance style and beauty writer, contributor to Glass Online and lover of borderline hilarious outfits
Rose
I'm a freelance writer and I'm blogging for Glass whenever I can. My passion is fashion and arts and my biggest weakness are all kinds of handbags.
Roxy
Writer of all sorts for Glass Online: loves music, art, fashion, eating and peace-ing in photos.
Ruthie Holloway
I'm a Contributing Travel Editor at theglassmagazine.com and I love Marmite. Really can't stand peanut butter though.
Sam
I write about music, and sometimes other things, for Glass Online. I like stationery, mellow electro and sour cocktails.
Sarah Fox
I'm a Glass online fashion blogger and I'm a fan of Yohji, Dries & Gareth
Shaun
Blogging is a new way of life, interning is a new way of working, online is a new way of thinking.
Sophie Smith
Blogger of style, screen and sound. My alter ego is Citizen Smith. Mark Kermode is my God!
Stephanie
Keep Exploring new things and you'll find each day full of excitement, instead of mere repetition of the past.
Sunita
Lover of travel, Prosecco, and all things nice, I study magazine publishing in London and write for Glass Magazine.
Syma
I'm a Glass online art blogger and I scour the world for the latest art scoops!
Tara Wheeler
Glass features writer for online and print. Lover of tea, good words and rollmop
Tom
Culture maven, tech head and caffeine fiend who leads sorties from his garret in west London
Vera
Devoted café-goer/ fashion designer, whom enjoys relishing in the whims of the Art World
Victoria
I am the online editorial assistant. I live for art, music and film. I scour the world for the latest news in these genres.
Viola Levy
Contributing Beauty Editor of Glass Online. Lover of all things fragrance and lipstick-related.
Zoe
Londoner in New York, culture vulture, traveller and classic car enthusiast.